NEW!  Sashiko Border – Cactus Window Garden
My husband has about a hundred cactus in his collection. Some are large clumps he's planted in the back yard. Others are exotic jungle cactus and plants that can't over-winter in our Albuquerque climate.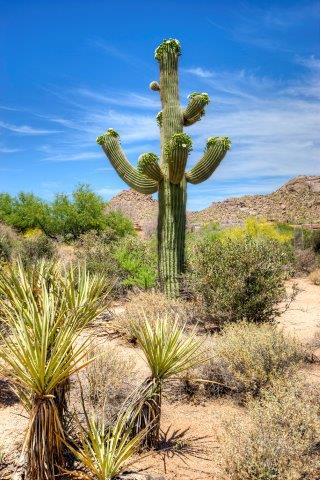 Most people are familiar with suguaro cactus. They are tall with many arms and large white flowers in the spring. Suguaros are often seen in photos, giving the impression that they are fairly common.  Not true!  The suguaro only grows in the Sonoran Desert in a small area of Arizona.  We cannot grow them in New Mexico.
For over thirty years my husband has been a member of the Cactus & Succulent Society. He has learned quite a bit about these odd-looking plants.