Description
Sashiko Panel:
FATHER  SKY

   +   

MOTHER  EARTH
Inspired by Navajo Sandpaintings
Sashiko panel with two designs inspired by Navajo sandpaintings and rugs.  Designs are pre-printed on indigo KONA cotton.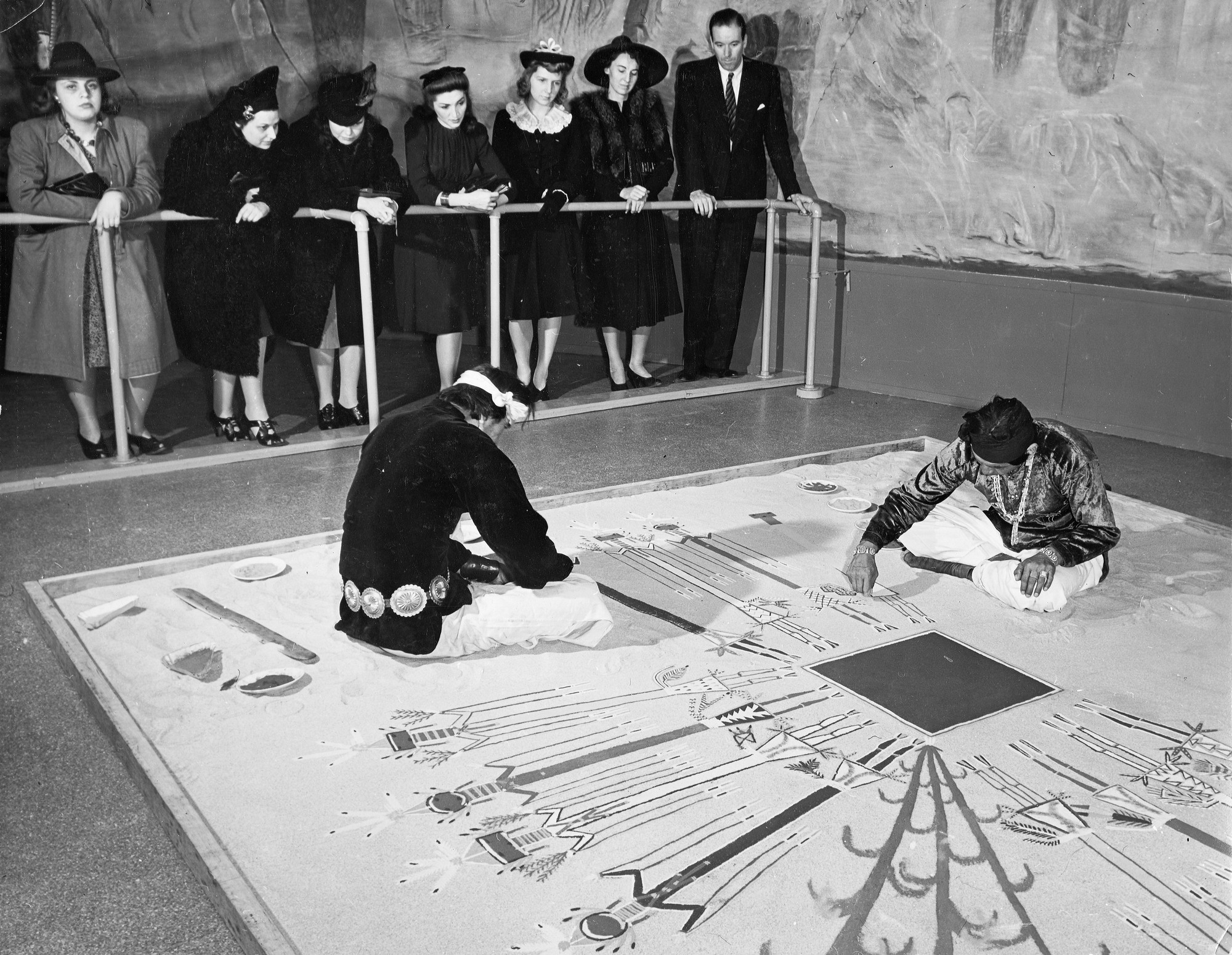 The Navajo word for sandpaintings means "place where the gods come and go."  Sandpainting has been used for centuries in religious rituals, including healing ceremonies
performed by medcine men. Sandpaintings for ceremonies are made on the ground inside the ceremonial hogan and destroyed at the end of the ritual.
In the late 1940's Navajos began creating permanent sandpaintings for the public, but changed the design slightly to protect the religious significance.
Sandpainting weavings were introduced by Hasteen Klah in rugs in the 1920's & 30's.